The director of a real estate company, Ineet Aggarwal, was arrested by the local police on Thursday for failing to comply with an order issued by the State Consumer Disputes Redressal Commission in November 2014. The commission had sentenced Aggarwal to three years in jail for his non-compliance.
In its order, the commission stated that Aggarwal had shown his inability to deposit the decretal amount and had also failed to pay the fine. As a result, he was sent to Burail Jail by the commission. The arrest warrants were issued on March 15 of this year.
The complaint was filed by Ram Raj Verma, who had applied for registration for an allotment of a commercial showroom in a shopping mall that was to be constructed by Shalimar Estates Private Limited in Industrial Area, Mohali. The showroom was priced at Rs 36 lakh, and the draw of lots took place on February 2, 2006.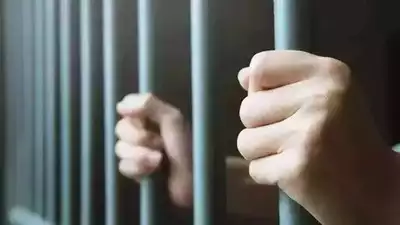 Verma had opted for an installment payment plan and had deposited a total of Rs 23.31 lakh by May 28, 2007. The remaining amount was to be paid upon delivery of possession. However, despite two years passing since February 2008, there was no construction progress at the site. Verma sent several letters requesting possession of the showroom, but received no response. Consequently, he filed a case in the consumer court.
On November 21, 2014, the commission ordered the real estate firm to refund the deposited amount of Rs 23.31 lakh to Verma and pay him a compensation of Rs 1 lakh for mental harassment. Additionally, the commission imposed a cost of litigation of Rs 10,000 on the realtor.