The Noida resident's plea regarding her alleged health issues after consuming a tetra pack of buttermilk containing a dead rat has been rejected by the Delhi High Court. The woman had sought compensation of Rs 20 lakh from the authorities and the product manufacturer.
Justice Rekha Palli stated that there was no evidence to prove that the product was defective and that the matter cannot be resolved through a writ petition. The petitioner was advised to approach the consumer court, while the Food Safety and Drug Administration department of the Uttar Pradesh government was directed to respond to the complaint.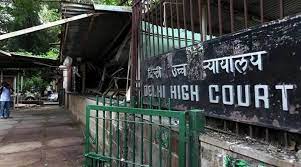 According to the woman, she had ordered the product online in October 2020 and experienced vomiting after consumption. Upon inspection of the tetra pack, she claimed to have found a dead/rotten rat or chicken flesh at the bottom, which caused her uncertainty due to being a vegetarian. She also stated that she has been suffering from consistent physical (stomach complications, acid reflux) and mental (depression) effects since consuming the product. The woman alleged that her complaints to the authorities have been ignored.
The court heard that the company had visited her residence in December 2020 to collect a sample, but she has not been informed of the results from the lab testing.